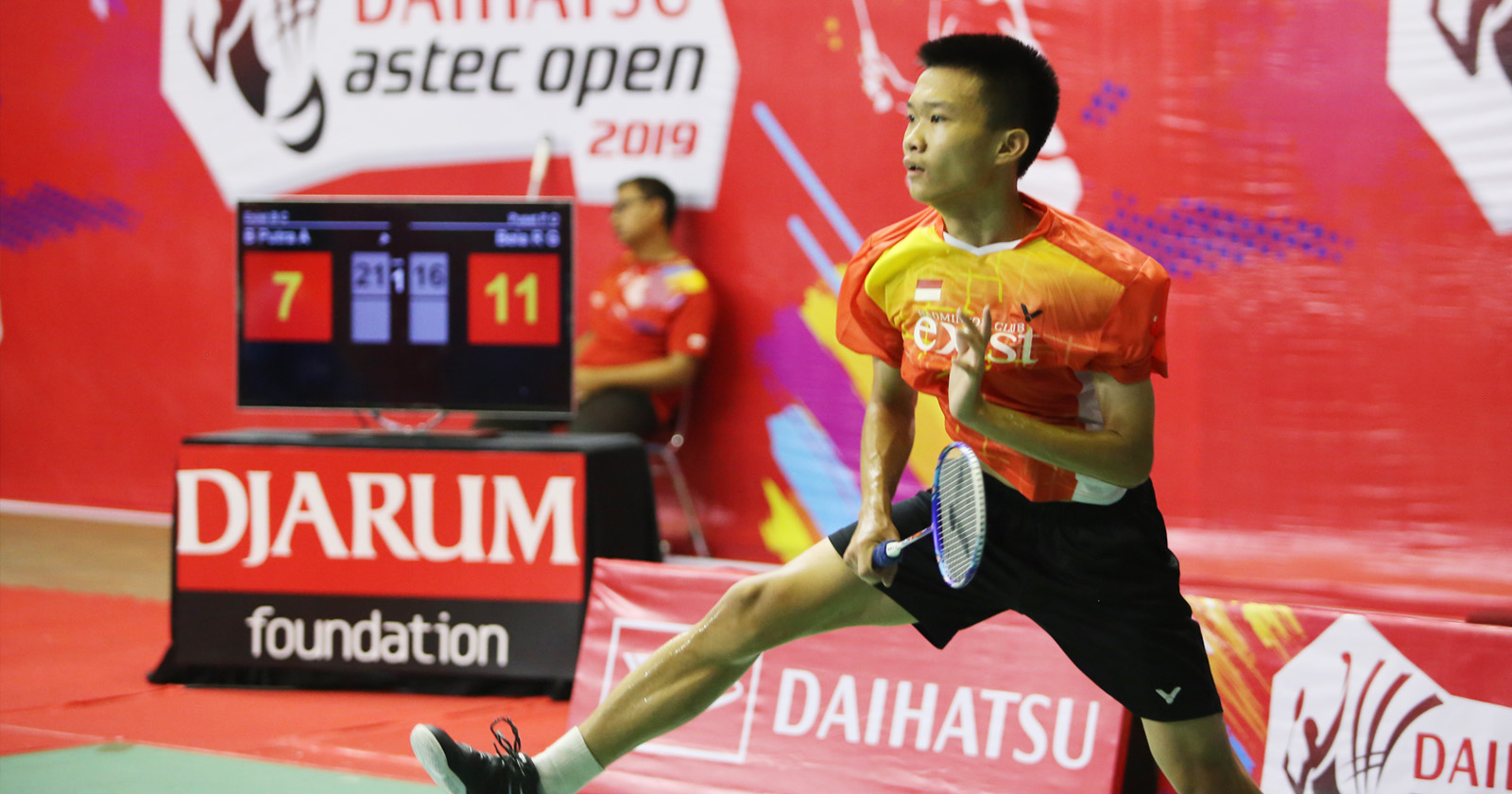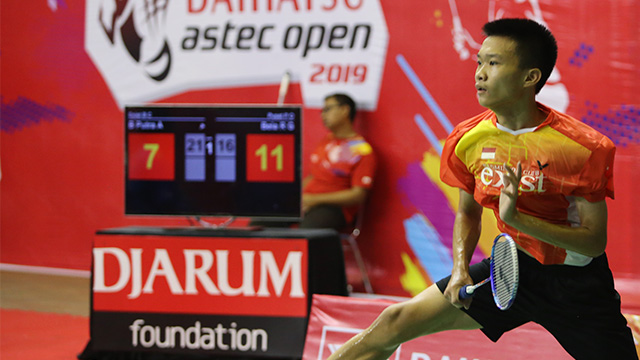 DAIHATSU astec open 2019
MATCH REPORT
DAIHATSU astec open 2019 MATCH REPORT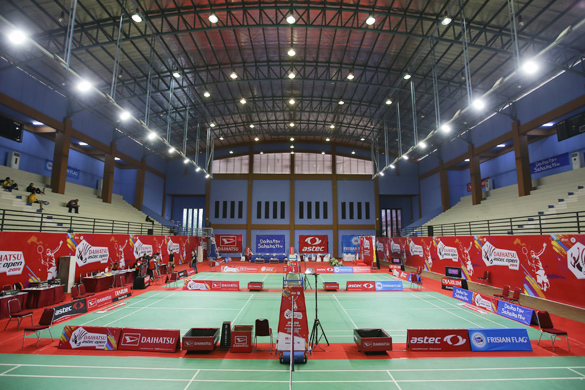 The DAIHATSU astec open is an annual badminton tournament in Indonesia that provides high-quality competition for young shuttlers in Indonesia and Asia region. Badminton is arguably Indonesia's most popular and successful sport, and DAIHATSU is committed to promote badminton through talent scooping since young age. In 2019, this prominent youth badminton tournament successfully hosted its 15th tournament in 7 cities throughout Indonesia attracting more than 6,500 total number of participants, ranging from U13, U15, U17, U19 to senior category.
This year, the tournament was held in series of roadshow in 7 cities in Indonesia, commencing from Medan (11th-16th March), Balikpapan (26th-30th March), Bandung (2nd-6th July), Yogyakarta (20th-24th August), Makassar (10th-14th September), Surabaya (8th-12th October) and ended with the final leg in Jakarta (4th-9th November) at the Tanjung Priok sport complex.
ORGANISERS & SPONSOR'S COMMENT
Organiser's Comment




What distinguished this year's event from the previous ones is that we attracted participants from other countries within and beyond the region, including Malaysia, Singapore, Thailand and the United States. Furthermore, this year we are also proud to have five Indonesian cities hosting international-level tournaments, namely Medan, Bandung, Yogyakarta, Surabaya and Jakarta. This resulted from our continued hard work and dedication to nurturing young badminton players in the nation.

Mimi IRAWAN

With more than 30 year experience in organising badminton events in Indonesia, she currently serves as the national manager of the DAIHATSU astec open 2019 as well as Deputy Tournament Manager of DAIHATSU Indonesia Masters 2020
2019 has marked 15-year anniversary of the astec open. It has been a long and winding road, however our commitment and motivation to nurture young badminton talents will always remain strong and stronger. What is special this year is that DAIHATSU astec open 2019 is included in the calendar of the Badminton Asia Championships (BAC). This means that the young shuttlers who competed in U15 and U17 could have their points considered for further qualifications. Next year, we will be given the opportunity to convene a bigger event that will support the qualifications to youth olympics in 2022.

Susi SUSANTI

The first Indonesian Olympic gold medalist on women singles at 1992 Olympic Games in Barcelona, Spain. She is now the Head of Achievement Development of the Indonesian Badminton Associaton (PBSI)
TOURNAMENT REPORT
The final day at DAIHATSU astec open 2019 promised to be a historic one. The most enthralling matches for young shuttlers commenced in three different categories: U13, U17 and U19. The players moved smoothly, continued to play at a high pace, and made their best efforts in snatching the championship titles in their respective category.
The spectators were unstoppable in supporting their favourite team. It was an incredibly engaging contest with extraordinary games showcased by the players. Families and friends were also seen to cheer and support the participants since the start of the tournament.
The peak of the tournament is marked by the cutting of nasi tumpeng (Indonesian cone-shaped yellow rice) to celebrate the event's 15-year anniversary. Attending were the Indonesian badminton legends: Mr Alan BUDIKUSUMA and Mrs Susi SUSANTI, and other VVIPs from Daihatsu and Badminton Association of Indonesia.
The award session for the winners remarkably concluded the event in the afternoon. At the end, pride and friendship were captured in the young shuttlers' face.
Sponsor's Comment




We are very proud to have supported this prominent event over the past four years. As the leading company in Indonesia, our mission is aligned with Astec to be actively involved in contributing to society through sports. Our collaboration showcased a strong manifestation that we are committed to support long-term young talent development in Indonesia, particularly in badminton.

Rudy ARDIMAN

Head, Domestic Marketing Division, PT. Astra Daihatsu Motor
WINNER'S QUOTES
Boy's Singles Under-13

PB Exist (Indonesia)
Nazriel EZY DINIOLA

How do you feel?

I am very pleased to secure the first place. This is the third time I won in DAIHATSU astec open.

Who do you want to share your feelings with?

I would like to extend sincere thanks to my club, PB Exist, and my parents.

What is the cause of your victory?

The key is discpline and persevere.

What is your next goal?

I want to play better everyday onwards.

Who is your favourite player?

LEE Chong Wei (Malaysia)

Girl's Singles Under-13

PB Banthongyord (Thailand)
Anyapat PHICHITPREECHASAK

How do you feel?

I am very happy to bring home a gold medal. This is my first international title.

Who do you want to share your feelings with?

I dedicate this medal to my mom, coach and fellow athletes.

What is the cause of your victory?

I am very motivated to win. In addition, I also received full support from my coach and fellow athletes.

What is your next goal?

I am aspired to be a world champion.

Who is your favourite player?

Ratchanok INTANON (Thailand)

Boy's Singles Under-15

Malaysia
Eon EOGENE EWE

How do you feel?

Even though this is not my first international title, I felt excited to win in this tournament.

Who do you want to share your feelings with?

I would like to dedicate this medal to my parents and my coach.

What is the cause of your victory?

Consistency and persistence

What is your next goal?

I look forward to more international tournaments. Right after this, I will be headed to Surabaya for Asian badminton tournament.

Who is your favourite player?

Kento MOMOTA (Japan)

Girl's Singles Under-17

PB Djarum (Indonesia)
Mutiara AYU PUSPITASARI

How do you feel?

I feel relieved and suprised that I could win the game.

Who do you want to share your feelings with?

Sincere thanks to my parent, and for my coach for his guidance.

What is the cause of your victory?

I always believe that hard work pays off. I felt that my competitor was very tough to be defeated, however in the end I could make it.

What is your next goal?

This title will pave the way to snatch more titles.

Who is your favourite player?

Susi Susanti (Indonesia) and TAI Tzu Ying (Taiwan)

Mixed Doubles Under-17

PB Ragunan (Indonesia)
Muhammad GIBRAN ARFIANSYAH

How do you feel?

We are grateful and extremely happy to win the game.

Who do you want to share your feelings with?

We would like to thank our parents for their continued support!.

What is the cause of your victory?

We are more ready and skilled than the other team.

What is your next goal?

We hope to snatch another title in the future.

Who is your favourite player?

Liliyana NATSIR and Tontowi AHMAD (Indonesia)

Mixed Doubles Under-19

PB Victory (Indonesia)
Genta GUSTI PIDRIANSYAH
Alya NOVITA FITRIYANI

How do you feel?

We are thankful to be the champion. This is our first championship title.

Who do you want to share your feelings with?

Thanks to our parents, especially my mom who came to see me today.

What is the cause of your victory?

We are determined and possess fighting spirit. In addition, we always do routine practice.

What is your next goal?

To be more consistent to retain the championship title.

Who is your favourite player?

For Genta: Praveen JORDAN (Indonesia). For Alya: CHEN Qing Chen (China)

Mixed Doubles (Senior)

PB Jaya Raya (Indonesia)
Amri Syahnawi
Pia ZEBADIAH BERNADET

How do you feel?

Alhamdulillah, I am humbled that I can be the winner. This is my second title in DIAHATSU astec open after 2017.

Who do you want to share your feelings with?

First and foremost, I am thankful to God. And my sincere thanks also goes to my parents, coach and close friends for their genuine support.

What is the cause of your victory?

I possess strong confidence and good strategy.

What is your next goal?

I hope that I could achieve more in the future. I am also hopeful that this could lead the way to enter the national training center for badminton.

Who is your favourite player?

Markis Kido (Indonesia) and Kien Keat KOO (Malaysia)