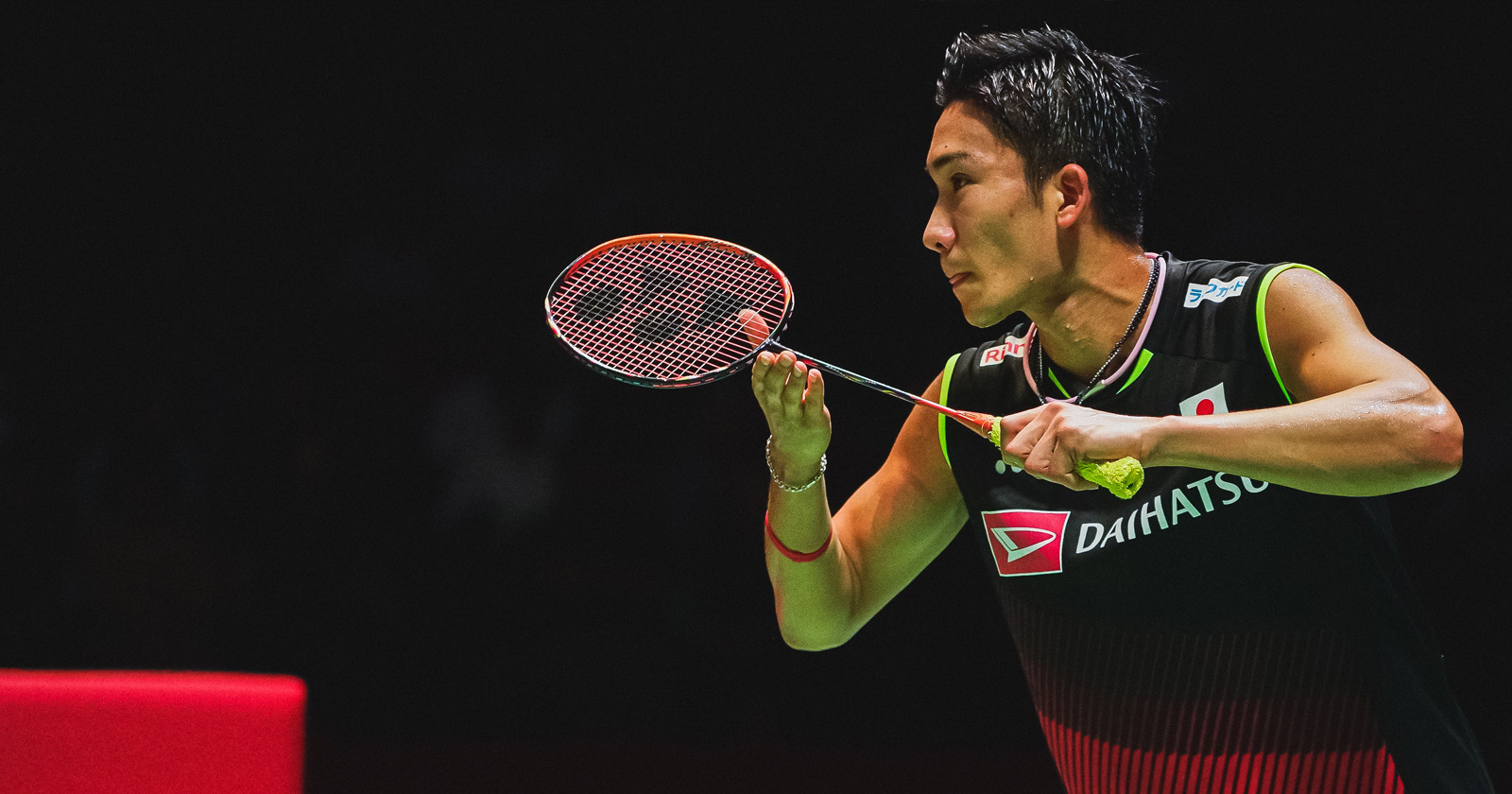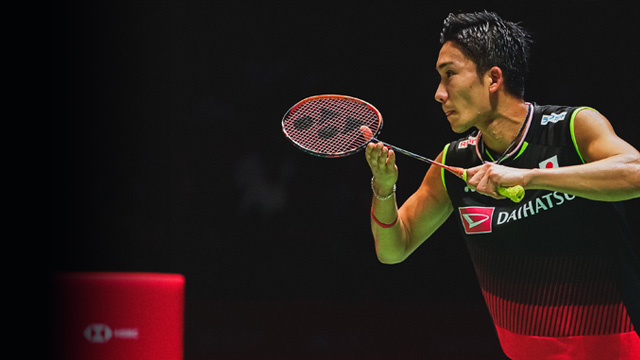 DAIHATSU YONEX JAPAN OPEN 2019
BADMINTON CHAMPIONSHIPS
Part of the HSBC BWF World Tour Super 750
DAIHATSU YONEX
JAPAN OPEN 2019
Tournament Report
Date: Tuesday 23 – Sunday 28 July, 2019
Venue: Musashino Forest Sport Plaza
The Exciting Battle Towards
Tokyo 2020 Begins!

The DAIHATSU YONEX JAPAN OPEN 2019 BADMINTON CHAMPIONSHIPS Part of the HSBC BWF World Tour Super 750 was the 38th edition of the Japan Open. This tournament was especially important as it served as a prelude to the 2020 Tokyo Olympics which is now just 1 year away. Attracting the attention of badminton fans all over the world, the tournament was held in July at Musashino Forest Sport Plaza (Chofu City, Tokyo), the same time and place that will be used for Tokyo 2020.

Coinciding with the announcement of the nickname BIRD JAPAN, the Japan national team have started to gain attention from all sports fans, not just badminton supporters. The team came to Tokyo along with other top players from around the world who aim to win medals at Tokyo 2020. They played out exciting contests in anticipation of the following year.
Final Match Results
Category
Player name
Match results
Men's singles
Kento MOMOTA (Japan) 2-0 Jonatan CHRISTIE (Indonesia)
21-16 /
21-13
Women's singles
Akane YAMAGUCHI (Japan) 2-0 Nozomi OKUHARA (Japan)
21-13 /
21-15
Men's Doubles
Marcus Fernaldi GIDEON / Kevin Sanjaya SUKAMULJO (Indonesia) 2-0 Mohammad AHSAN / Hendra SETIAWAN (Indonesia)
21-18 /
23-21
Women's Doubles
KIM So Yeong / KONG Hee Yong (South Korea) 2-0 Mayu MATSUMOTO / Wakana NAGAHARA (Japan)
21-12 /
21-12
Mixed Doubles
WANG Yi Lyu / HUANG Dong Ping (China) 2-0 Praveen JORDAN / Melati Daeva OKTAVIANTI (Indonesia)
21-17 /
21-16
Interviews with Winners
Kento MOMOTA
(Men's Singles Champion)

I lost a little confidence after losing in the 2nd round at the Indonesia Open last week, but I regained my self-belief thanks to winning here. To be honest I think I just rode a wave of momentum when I won the tournament last year, but this time made me realize how hard it is to retain this title. I managed to win again thanks to getting through it with a strong mindset, while also anticipating what was ahead. This allowed me to perform well in all 5 matches.
There were so many people who came to the venue even on weekdays to give tremendous support. I wanted to do all that I could to win so I could fulfill their hopes. I didn't mean to cry, but hearing the crowd cheering brought tears to my eyes.
Akane YAMAGUCHI
(Women's Singles Champion)

In the final against OKUHARA I was hoping to avoid getting into long rallies, but there were many of them right from the start which had me worried. I still managed to hold on without losing concentration and didn't let go of my chances, I think that's why I won in the end. This is my first time winning tournaments 2 weeks in a row including last week's Indonesia Open, so I feel joy and a sense of achievement, but this victory was also thanks to getting encouragement and support from many people around me. I'll always keep this in mind and will keep working hard to improve.
As a test event for next year's Tokyo Olympics, I think this all Japanese contest against OKUHARA would have been enjoyable for many of the fans. Honestly, I think it would be great if today's matchup could be repeated next year. 1 year is plenty of time to keep improving, so I hope that the two of us can play again at an even higher level next year.
Marcus Fernaldi GIDEON /
Kevin Sanjaya SUKAMULJO
(Men's Doubles Champion)

We're really happy to win this tournament 3 years in a row. The opponents in the final were another Indonesian pair and we played each other last week in the Indonesia Open as well, but this time it was a tougher fight.
Of course we want to win the next world championships and the Tokyo Olympics next year, but we hope to focus on each match in front of us one at a time instead of thinking too much about those events.
The capacity crowd that filled the venue was thrilled by the nail-biting matches, with a place at the 2020 Tokyo Olympics at stake!
MOMOTA in Tears After Winning Back-to-Back for the First Time in the Incredible Men's Singles!

Kento MOMOTA is the first Japanese player to achieve consecutive titles. The spectators were particularly thrilled by his hard-fought quarterfinal against his rival Anthony Sinisuka GINTING (Indonesia). He was aggressive against an opponent with superior speed, and responded well to his high tempo footwork. He gained the upper hand and suffocated his opponent with rallies that pushed him all over the court. In the final he skillfully received the powerful hits from the attacking Jonatan CHRISTIE (Indonesia), displaying the full range of his world number 1 technique. In the final stages he suddenly raised his speed to set up attacks that demonstrated his sheer power. Under the burden of heavy expectations and pressure after having just lost in the 2nd round at last week's Indonesia Open, once the match ended he couldn't hold back tears during the on-court interview. It showed his gratitude to the Japanese fans who had cheered so loudly for him.
The Women's Singles, a Duel Between Japan's "Double Aces"

Japan's "Double Ace" players Akane YAMAGUCHI and Nozomi OKUHARA fought out an intense match in the final. This was actually the same matchup as the final 4 years ago. OKUHARA craftily managed the game to force the long rallies that she excels in, but YAMAGUCHI raised the speed at vital points and took control. Both players displayed their characteristic mental strength to push each other to the limit in entertaining rallies. As they entered the 2nd game, OKUHARA landed the shuttle first and tried to establish an attacking shape, but YAMAGUCHI didn't budge and patiently countered her. She created changes in speed ahead of her opponent to take an attacking stance, then accumulated points with crisp smashes. In the end she won in straight sets. This was YAMAGUCHI's 2nd Japan Open title after a 6 year gap, and her 2nd big title in consecutive weeks after also winning the Indonesia Open.
The Men's Doubles, an All Indonesian Contest

In the final, the world number 1 pair of Marcus Fernaldi GIDEON and Kevin Sanjaya SUKAMULJO defeated the former world champion pair of Mohammad AHSAN and Hendra SETIAWAN, to achieve their 3rd consecutive victory at the Japan Open. This was a rematch of last week's exciting home ground battle in Indonesia. The opening stages had high tempo rallies featuring excellent technique that thrilled the Japanese fans. The highest placed Japanese players were Keigo SONODA and Takeshi KAMURA's "Sono-Kamu" pair, who reached the semifinals. They were actually in poor condition from the start of the tournament and were unable to dominate matches with their favored low flying tactics. They still fought on with determination until the end to leave their mark on the tournament.
In the Women's Doubles, Issues Remain Heading Towards the Tokyo Olympics

The 2018 world champion pair of Mayu MATSUMOTO and Wakana NAGAHARA reached the final for the first time, but couldn't get their hands on the title after losing to the pair of KIM So Yeong and KONG Hee Yong (South Korea). The Japanese pair are known for taking advantage of their height to score points, as they are both over 170 cm tall. In the semifinal their powerful hitting defeated the pair of Ayaka TAKAHASHI and Misaki MATSUTOMO, who were gold medalists at the 2016 Rio Olympics, but in the final the equally aggressive South Korean pair took hold of the pace and put them on the defensive from start to finish. They were unable to maintain their favored shape at any stage of the match. Their opponents exploited their issues with transitioning between defense and attack, leading to a disappointing loss.
The World's Best are Tough to Beat in the Mixed Doubles, Japan Reach the Last 8

The duo of WANG Yi Lyu and HUANG Dong Ping, one of China's top two pairs, won their 2nd title after a 2 year gap. They managed to outlast the determined pair of Praveen JORDAN and Melati Daeva OKTAVIANTI (Indonesia) with strong smashes and drives. The highest placed Japanese players were the pair of Yuta WATANABE and Arisa HIGASHINO, who reached the last 8. They were up against the world number 5 pair of CHAN Peng Soon and Liu Ying GOH (Malaysia) in the quarterfinal. Errors stood out in the opening stages, but they countered with skillful placement targeting the spaces where their opponents were absent. Although they lost both the 1st and 2nd games, they showed the mental strength to still make it a close match. It proved they could recover after their withdrawal last week from the Indonesia Open.
The Success of BIRD JAPAN is Fueling
Excitement Around Badminton.

Attracting attention as a test event for the 2020 Tokyo Olympics, the tournament was held again
at Musashino Forest Sport Plaza following on from 2018. A record crowd of 30,420 created a great atmosphere.

On Sunday July 28, the last day of the tournament, a variety of exciting events were held leading up to the final.
The capacity crowd that filled the venue was entertained by the Badminton Dream Challenge: Battle the Stars, an event where junior players in primary school and junior high school were chosen by lottery to take on Japanese national players, as well as an acrobatic special original performance made especially for this tournament called Fatasista Tokyo, which featured first class performers forming a collaboration between light, sound and moving images.

The DAIHATSU Booth, operated by the tournament's main sponsor DAIHATSU, provided visitors with cheering goods such as original paper fans during the tournament.
The large screen monitor installed in the booth showed videos showcasing DAIHATSU's activities to support badminton, as well as their latest commercials. It also introduced the winners of the qualifying rounds in each prefecture of the 20th Daihatsu ABC Badminton National Primary School Tournament, along with messages of support for the Japanese national team players that were collected at each qualifying tournament.
There were also life-size panels of the Japanese players set up at the venue, with many visitors having fun as they took photos with them. There was even a promotion where visitors could try to win an original game shirt featuring the DAIHATSU logo, bringing even more excitement to the venue.