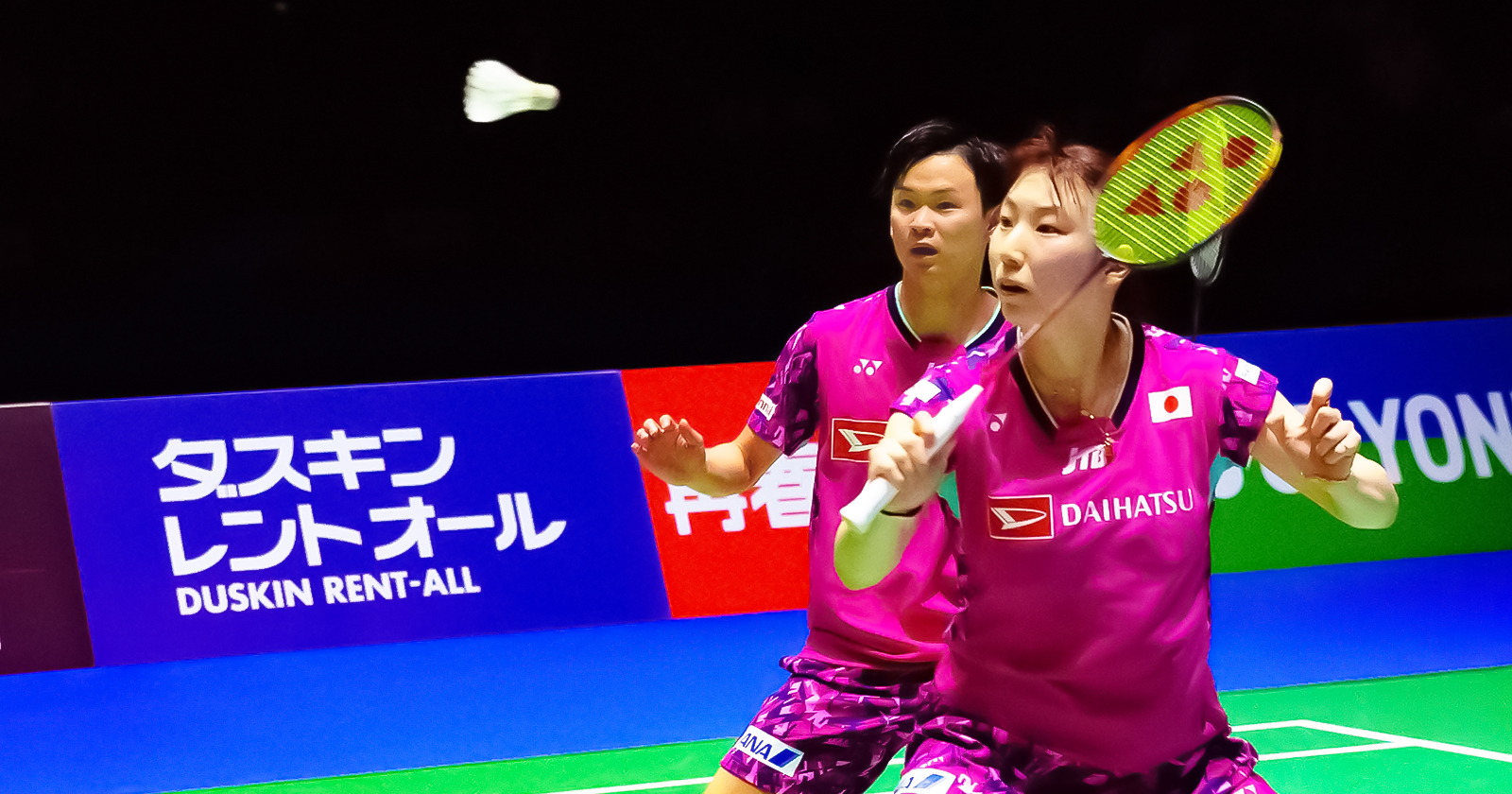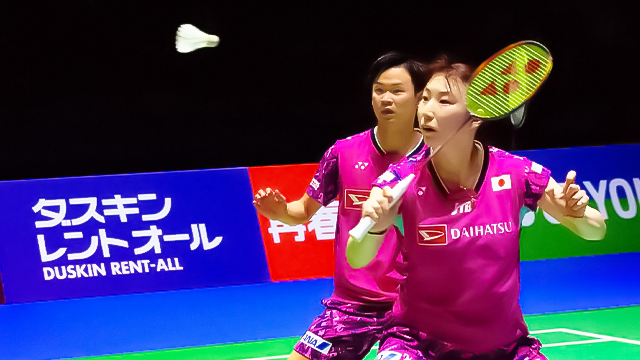 DAIHATSU JAPAN OPEN 2023
BADMINTON CHAMPIONSHIPS
Part of HSBC BWF World Tour Super 750
DAIHATSU
JAPAN OPEN 2023
Tournament Report
Tournament Dates: Tuesday, 25th - Sunday, 30th July, 2023

Venue: Yoyogi National Stadium First Gymnasium (Shibuya, Tokyo)
The passionate cheers echoed throughout the venue.
The fierce battle begins this summer at the Yoyogi National Stadium!

The DAIHATSU JAPAN OPEN 2023 BADMINTON CHAMPIONSHIPS Part of HSBC BWF World Tour Super 750, now in its 40th year, was held under the traditional tournament management format, free from the admission and action restrictions placed during the COVID-19 pandemic.
Top ranking players from all over the world gathered at the Yoyogi National Stadium First Gymnasium.

The world's top players competed in fierce competition amidst the passionate cheers from the large audience.
Results of the Finals
Event
Players
Result
Men's Singles
Viktor Axelsen (DEN) 2-0 Jonatan Christie (INA)
21-7 /
21-18
Women's Singles
He Bing Jiao (CHN) 0-2 An Se Young (KOR)
15-21 /
11-21
Men's Doubles
Lee Yang / Wang Chi-Lin (TPE) 2-0 Takuro Hoki / Yugo Kobayashi (JPN)
21-19 /
21-13
Women's Doubles
Chen Qing Chen / Jia Yi Fan (CHN) 0-2 Kim So Yeong / Kong Hee Yong (KOR)
17-21 /
14-21
Mixed Doubles
Yuta Watanabe / Arisa Higashino (JPN) 2-1 Dechapol Puavaranukroh / Sapsiree Taerattanachai (THA)
17-21 /
21-16 /
21-15
The spectators went wild with excitement,
their voices echoing as the breathtaking and thrilling matches unfolded!
Photo Gallery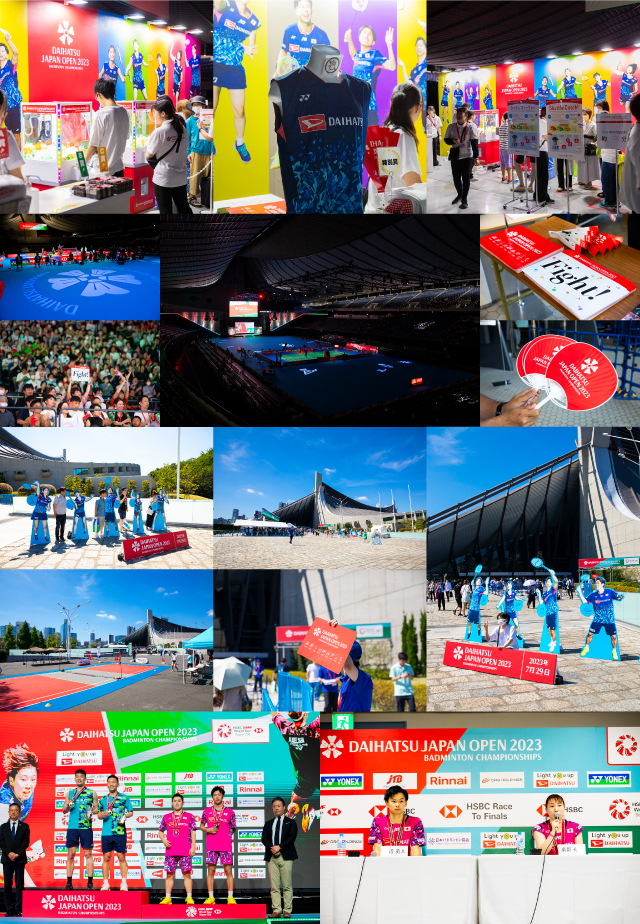 Elementary and junior high school students from all over Japan took on the challenge against the star players.
The Dream Challenge kicked off with a bang!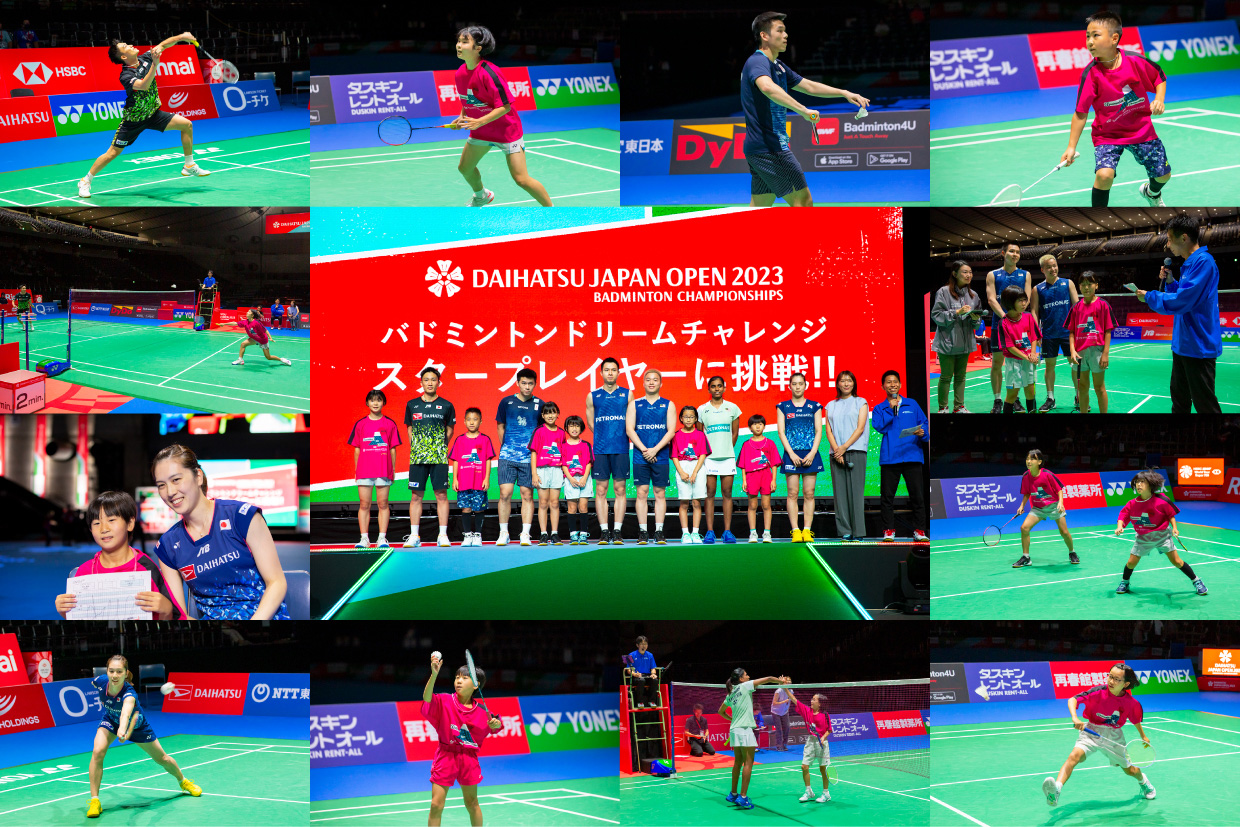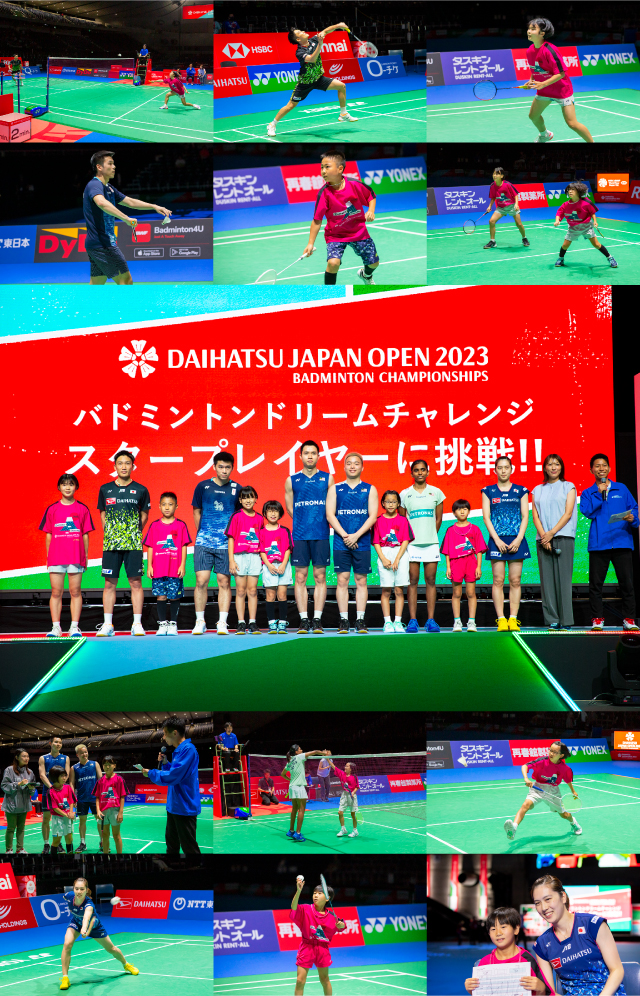 On Sunday, 30th July, the final day of the event, the Dream Challenge took place prior to the finals, where elementary and junior high school students from all over Japan challenged the star players.
Of the six challengers who were invited, three were winners of last year's The 23rd DAIHATSU ABC Badminton National Primary School Tournament.
Their opponents included Kento Momota, Aya Ohori, and other top players from around the world. The challengers' faces were full of smiles as well as some nerves, as they played with great energy and enthusiasm.