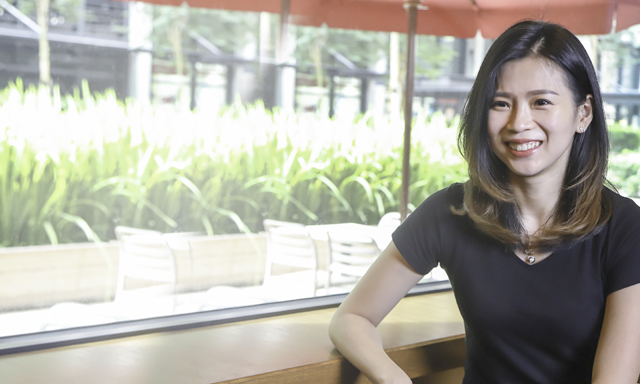 PERODUA MALAYSIA MASTERS 2019
-GOH Liu Ying's pre-tournament report-
With the collaboration of Badminton Association of malaysia (BAM) in the second consecutive year, the Perodua Malaysia Masters 2019 presented by Daihatsu will play the role of curtain raiser for the World Tour Super 500 in 2019. With an attractive prize pool of USD350,000, the tournament is now among the premier badminton tourney in Malaysia, an event not be missed by top players within the top 10 bracket.
Mixed doubles specialist GOH Liu Ying gives her assessment on her expectation, players to watch and the likely main contenders and winners.
Here are the talking points for the newly scaled up PERODUA MALAYSIA MASTERS 2019!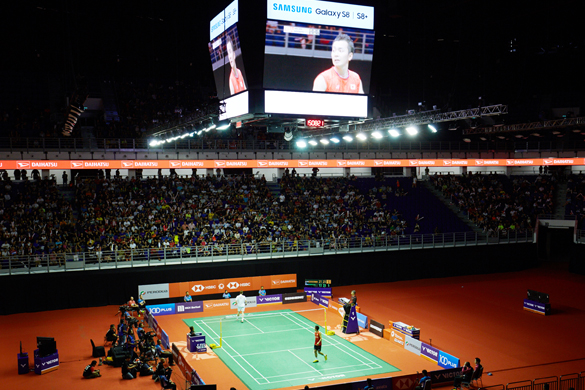 The PERODUA Malaysia Masters 2019 will be extremely competitive and not short of excitement as all top 10 players from the respective categories are slated to join the fray. For players to progress further in the tournament, they will need more than skills and strength. Having the right attitude and mentality are crucial if they were to progress beyond the second round.
The iconic and newly-refurbished Axiata Arena in Kuala Lumpur Sports City will once again play host as the battle ground for players. Having played there many times, I can testify that the venue is phenomenal and one of the best that I've played!
Goh Liu Ying looks out for these players!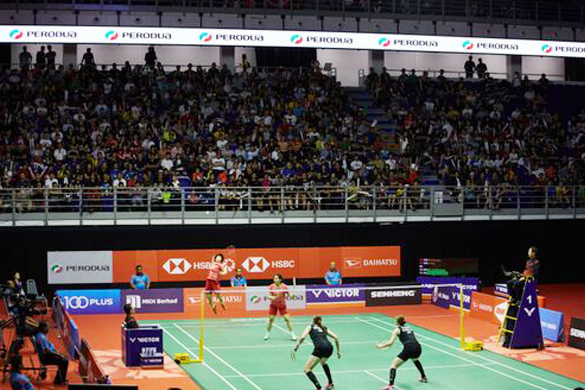 As a World Tour Super 500 event, the presence of the top players in the world's top 10 bracket makes it even significant but challenging for Malaysian players to shine. The absence former world No. 1 LEE Chong Wei, who is currently undergoing medical treatment, is a big blow. Can the young guns step up and stake their claims to put Malaysia in the forefront of the world's badminton?
Men's singles: Watch out for AXELSEN but it could be MOMOTA's year!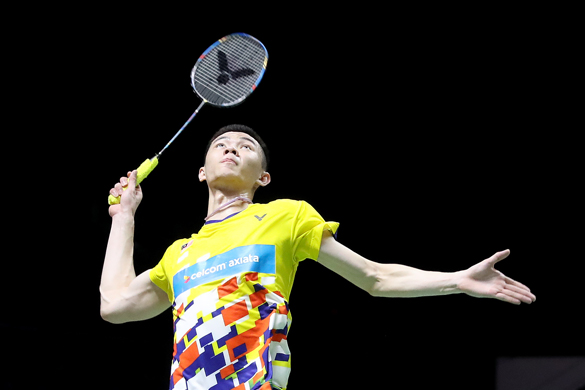 Surely, as the reigning champion, Viktor AXELSEN will once again be the focus of fans. However, his consistency and recent performance have been in question lately but never brush off the former No. 1 Dane as Kuala Lumpur has been his favourite hunting ground. On his best day, Viktor is simply invincible.
Japanese Kento MOMOTA have been consistent all year round and will also be in the limelight. Known for his explosive movement and unpredictable style of play, his agility and ability to change his defence into attack makes him as one of the world's great players on the courts.
Hopes are high on Korean Open runners-up and home shuttler LEE Zii Jia to create an impact. The expectation is simply immense and won't be smooth sailing for the young Malaysian as standing in his path are prominent figures like All England champion SHI Yuqi and CHOU Tien Chen, considered as one of the most consistent players on the Tour. French Open winner CHEN Long and Hong Kong Open winner SON Wan Ho will all be in Kuala Lumpur along with Kenta NISHIMOTO, India's KIDAMBI Srikanth and Indonesians most senior singles shuttler Tommy SUGIARTO and Jonatan CHRISTIE.
Women's Singles: Will TAI remain invincible on the courts?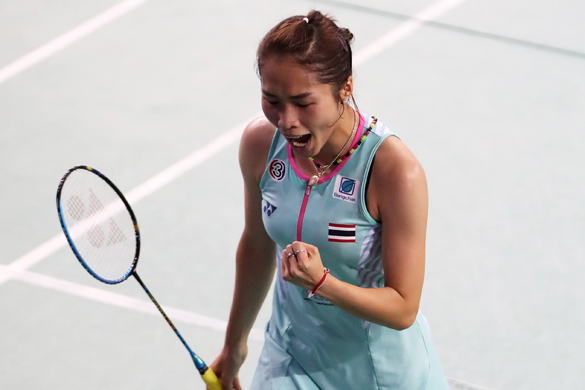 To date, the gap between the top two players are quite far apart, which says a lot about Taiwan TAI Tzu Ying's dominance. TAI remains the top choice despite Thailand's Ratchanok INTANON being the reigning champion in 2018. TAI's ability to read her opponent well on the courts proved to be her biggest asset. Clinching six World Tour titles in 2018 is proof of her consistency. Ratchanok, who is equally skilful and unpredictable, remains one of the favourites along with the world No. 2, Akane YAMAGUCHI, the first Japanese player to clinch the top spot in the world singles ranking (on April 2018). With Nozomi OKUHARA, Sayaka TAKAHASHI and Olympics gold medallist Carolina MARIN of Spain in the fray, the women's singles should be an exciting affair.
The home fans will be looking to GOH Jin Wei, Soniia CHEAH and LEE Ying Ying. Expectation is on Jin to deliver the results. Both Jin Wei and LEE Ying lost out to Ratchanok and MARIN respectively in last year's semifinals. In World Junior Champion Jin Wei, Malaysia now has a great young talent and could be Malaysia's next badminton star.
Men's Doubles: Will TAN Wee Kiong-GOH V Shem rise to the occasion?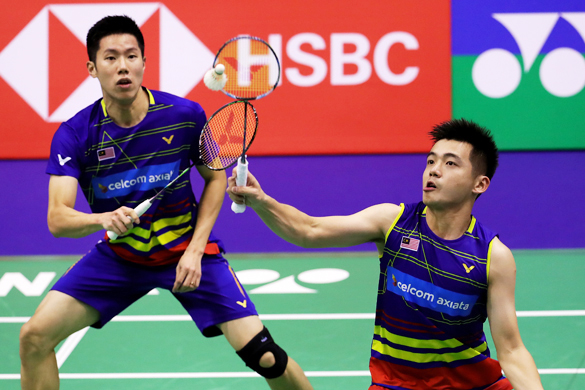 They made it into the finals last year but saw the title slipped away to Fajar ALFIAN-Muhammad Rian ARDIANTO. Malaysia's top men's pair TAN Wee Kiong-GOH V Shem lost out to the young Indonesian pair Fajar ALFIAN-Muhammad Rian ARDIANTO, who are set to steal the limelight again.
Fans' high hopes clearly rest on the shoulders TAN-GOH, the Olympics silver medallists, who are now lying 15th on the ranking chart. The former world No. 1 have been going through difficult times, but fans are keeping their faith in both to soar again erratic performance in the Japan and China Opens, Gold Coast Commonwealth Games, Thomas Cup, World Championships as well as in the Asian Games. Malaysians will also be rooting for Aaron CHIA-Wooi Yik SOH while TEO Ee Yii-ONG Yew Sin, who made to the second round in last year's edition before losing to TAN-GOH, will be looking to improve their performance.
Standing in their way are reigning world top pair Kevin Sanjaya SUKAMULJO and Marcus Fernaldi GIDEON, who has been phenomenal in the World Tour circuit in 2018 including winning the Asian Games champion and clinching eight World Tour titles in nine finals.
They'll set foot in Kuala Lumpur brimming with confidence, but could face major resistance from the world No. 3, Japanese Takeshi KAMURA and Keigo SONADA.
Women Doubles: Japan rule!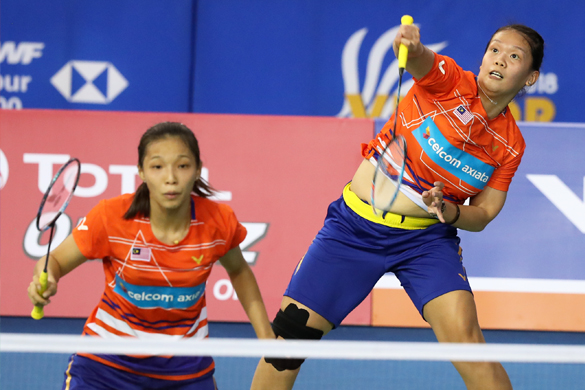 In the absence of Danish pair Kamilla Rytter JUHL-Christian PEDERSEN, the new champion awaits. Japan possess great depth in the women's doubles, with their top three pairs of Yuki FUKUSHIMA-Sayaka HIROTA, Misaki MATSUTOMO-Ayaka TAKAHASHI and the world champions Mayu MATSUMOTO-Wakana NAGAHARA in the top 10 spot. The world No. 1 Yuki and Sayaka were dominant in 2018 but the Indonesian solid pair of Greysia POLLI and Apriyani RAHAYU, with two titles in the bag, cannot be discounted. The Koreans could also turn the tables on the favourites! Malaysia have CHOW Mei Kuan and LEE Meng Yean as its leading contenders along with Vivian HOO-YAP Cheng Wen and much more are expected from them this time around.
Mixed doubles: Good signs for Malaysia but hard battle is expected!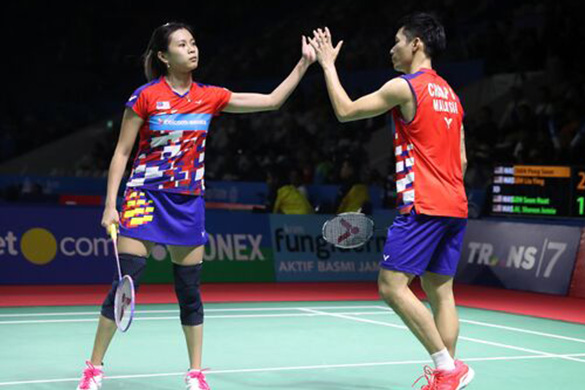 It's quite surprising that China is not sending their best pair this time around, with LU Kai-CHEN Lu (ranked 26rd) being their only main contender. It could open up chances for the hosts' top pair including GOH Liu Ying-CHAN Peng Soon. The combination of third-ranked Yuta WATANABE-Arisa HIGASHINO could prove lethal, but with home support, Liu Ying-Peng Soon and LAI Shevon Jamie-GOH Soon Huat, stand a chance to progress beyond the second round this time around.
Watch out for these players as well!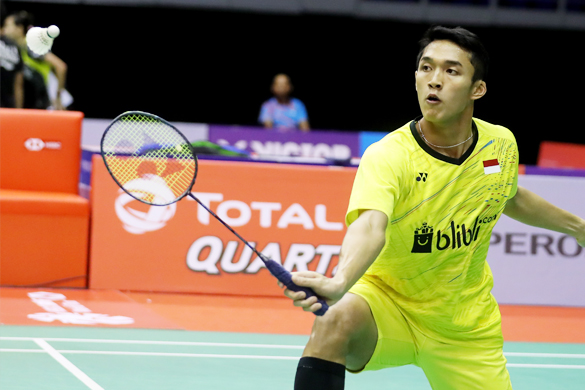 While the attention has always been on MOMOTA, look out for the potential rise of Indonesia's Anthony Sinisuka GINTING and Jonatan CHRISTIE, the winner of the 2018 Asian Games gold medal. CHRISTIE is expected to soar higher while Anthony Sinisuka's aggressive play could also put him among the top five.
Sayaka TAKAHASHI has the potential to rise as one of the most improved player while young Indonesia pair Fajar ALFIAN-Muhammad Rian ARDIANTO, slowly but surely, are showing their potential to replace Kevin-Marcus as the No. 1 pair.
Excitement is building up! Book your tickets early for the exciting badminton week from 15-20 January 2019!
As the tournament gets closer, the excitement gets more intense. Nothing beats being there yourself at the venue, watching the long rallies, incredible smashes and tactics in front of your very own eyes! The loud cheers, the electrifying atmosphere at Axiata Arena are what the players look for to push them to the limit. Book your tickets early and experience the excitement of the PERODUA Malaysia Masters 2019 Presented by Daihatsu!

"PERODUA MALAYSIA MASTERS 2019 presented by DAIHATSU" Tournament Overview

Name
PERODUA MALAYSIA MASTERS 2019 presented by DAIHATSU
Dates
15 January (Tues) 2019 – 20 January (Sun) 2019
Venue
Axiata Arena
Organized by
Badminton Association of Malaysia (BAM)
Officially Recognized by
Badminton World Federation (BWF)
Title Sponsorship
Perusahaan Otomobil Kedua Sendirian Berhad (PERODUA)
Daihatsu Motor Co., Ltd.
Event Categories
Men's Singles / Men's Doubles / Women's Singles / Women's Doubles / Mixed Doubles
GOH Liu Ying
(born on 30 May 1989)

GOH Liu Ying is a Malaysian female badminton player who has been consistently ranked among the top 10 mixed doubles player in the world. She was ranked as high as world No. 3. She won the silver medal at the 2016 Summer Olympics.